---
BAMF – Learning-Goal Catalogue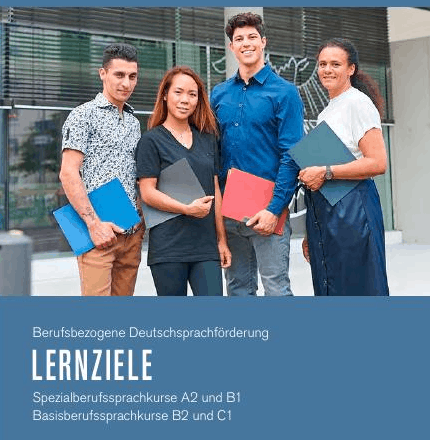 In close cooperation with the non-profit company telc gGmbH, the ITT has developed new learning goals for the BAMF's special vocational language courses A2 and B1 and basic vocational language courses B2 and C1.
Divided into eleven fields of action and scaled to the CEFR levels A2 to C1, a total of 1,250 speech acts provide a representative sample of the actual language used in an individual's professional life.
The learning goals offer a comprehensive planning basis for teaching and for the development of new certificate examinations A2-C1, which will be introduced in late 2020.
They can be downloaded from the BAMF website.